PROJECT STATEMENT
Historic Profile:
Morgan Hall, one-hundred years old, was designed by the same architect who designed Ayres Hall (University of Tennessee, Knoxville, campus) and was constructed at the same time and dedicated the same weekend as Ayres Hall in 1921. Morgan Hall is the iconic building for the UT Institute of Agriculture and serves as the main administrative building which houses the UTIA senior vice chancellor and senior vice president, and senior leadership of the Herbert College of Agriculture, UT AgResearch, and UT Extension, as well as many other administrative departments.
Project Description:
Morgan Hall's existing aluminum windows have exceeded their life expectancy and are over thirty-five years old, non-insulated, and not energy efficient. The building has approximately 593 openings. Repointing of brick masonry and limestone is critical, and there are obvious signs of deterioration, such as disintegrating mortar, cracks, loose brick and limestone, damp walls, and damaged interior plaster walls.
The project will restore the structural integrity of the existing brick exterior walls by repointing all joints. Old mortar will be removed to a minimum depth of two to two-and-a-half times the width of the joint to ensure an adequate bond.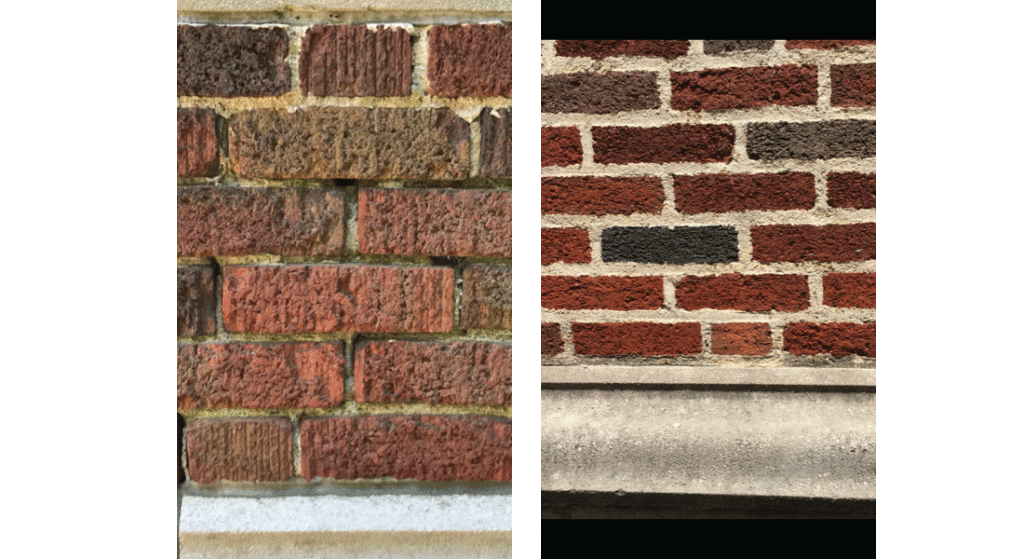 All exterior existing windows and doors will be removed and replaced with new, energy-efficient windows and doors. The design criteria and intent is to replicate the original windows and will resemble windows recently installed at Ayres Hall.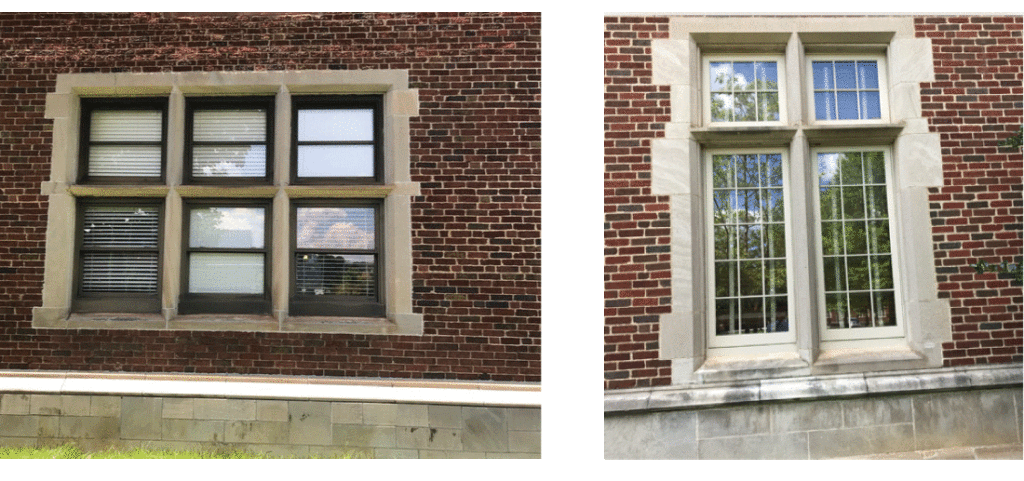 This project will also include the removal and replacement of the existing brick veneer, roof, flashing, and downspouts at the mechanical equipment building that serves Morgan Hall and is located adjacent to the southeast wing.
Special accessibility requirements need to be implemented due the heavy circulation that occurs at the building's three main entrances and three secondary entrances. The front lawn area and landscape beds will require special attention and protection. Window demolition and installation will require careful coordination with building users due to the potential impact of providing access to interior offices, meeting rooms, and classrooms. On-site parking is limited and on-site storage of material and equipment will require coordination with UT, Knoxville, Parking and Transit Services and UTIA General Services.
Timeline:
Construction is projected to occur from August 2022 to August 2023.
For More Information:
Contact Steve Glafenhein, director of General Services, sglafenh@tennessee.edu