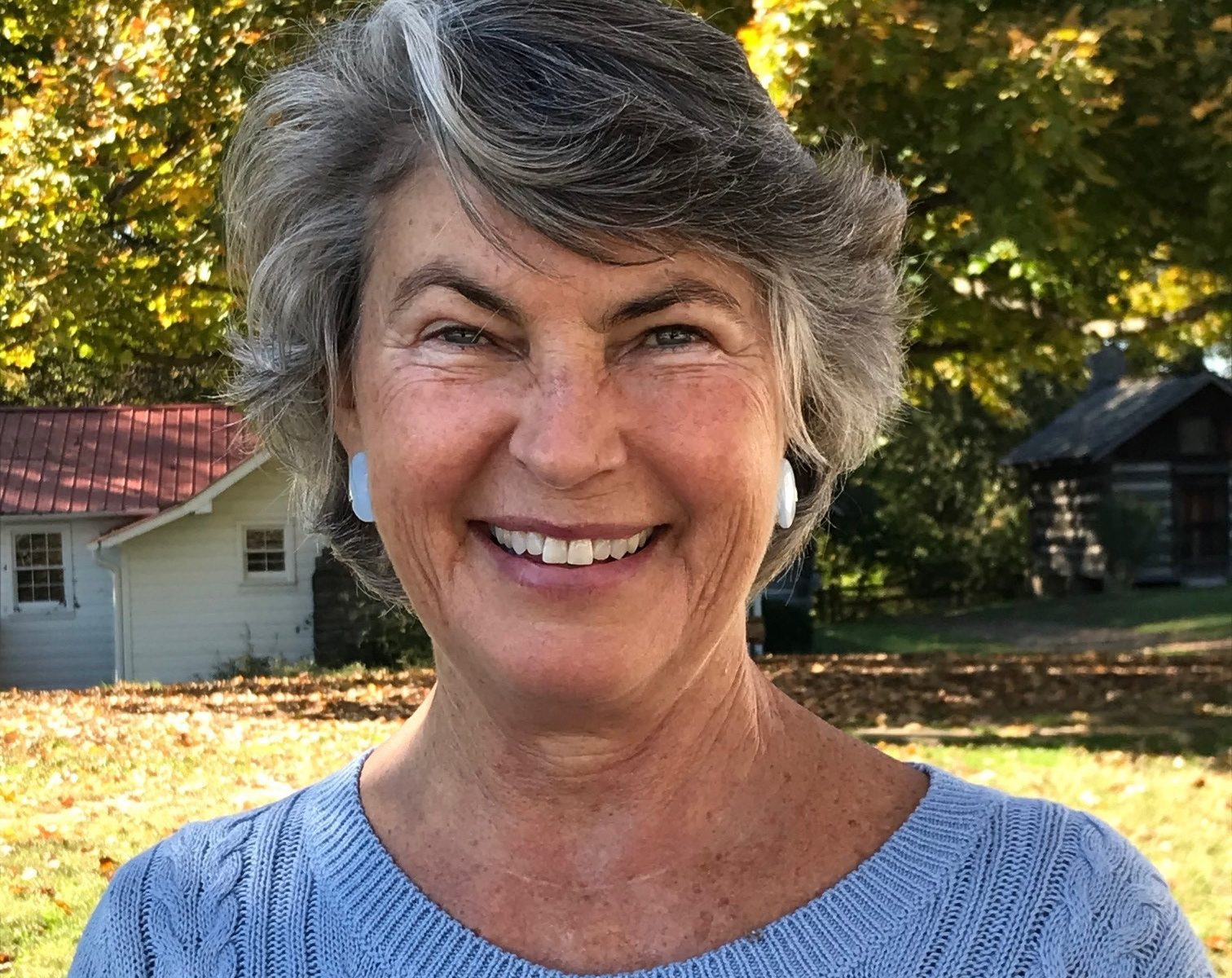 Anni Self Receives Distinguished Alumni Award
KNOXVILLE, Tenn. — The Tennessee Chapter of Gamma Sigma Delta, the International Honor Society of Agriculture, has honored Anni Self, plant certification administrator and state plant regulatory official with the Tennessee Department of Agriculture (TDA), with its 2021 Alumni Award. Self is a 1989 graduate of the University of Tennessee Herbert College of Agriculture, receiving her master's degree in plant pathology for research on dogwood canker disease.
An integral member of TDA's Consumer and Industry Services Division's Regulatory Services team for more than 30 years, Self has also been a trailblazer in the industry statewide and nationally. In a regulatory field that has been dominated by men, Self is the first woman to serve as state nematologist as well as the first woman to serve as state plant pathologist with TDA. She was also the first woman to serve on the Southeastern Boll Weevil Eradication Program Board of Directors and the first woman to serve as plant certification administrator and state regulatory official in Tennessee.

Self has worked with USDA on the national Phytophthora ramorum (sudden oak death) working group, the National Plant Board, the Natural Resource and Conservation Service Plant Advisory Council, the Tennessee Exotic Pest Plant Council, the Tennessee Aquatic Nuisance Species Task Force, the Tennessee Tech Ag Foundation and the Tennessee Ag Enhancement Program.

She has also served on the University of Tennessee Agriculture Alumni Council.
Alan Windham, professor and Extension specialist in the UT Department of Entomology and Plant Pathology, nominated Self for the award. He says, "Anni has been a very important cooperator with EPP faculty who work with plant pests and pathogens that negatively affect Tennessee agriculture. She regularly invites Extension specialists to meet with plant inspectors in her unit to share new information vital to their jobs." He notes she also always has time to meet with high school students and college students that are interested or working in entomology, nematology and plant pathology.
Over the course of her career, Self has worked with several horticultural and agricultural industries within Tennessee, including with greenhouse and nursery industries to update them on new pests and pathogens and ways to navigate regulatory processes to ship their plants nationally and internationally. She has also worked with the state's wine producers and served as a vital resource and leader in Tennessee's developing hemp industry.
"This honor society award is so meaningful. My love of plants started with my dad. After he came home from work, we would tend our vegetable garden together," Self said. "At UT, I had the most wonderful experience and superb education, and my valued relationships there remain. I'm fortunate to continue working on projects with the Entomology and Plant Pathology Department."
Self and her husband live on a farm in Burns, Tennessee, where they raise goats, beef cattle and pigs for retail meat sales.
Headquartered at the UT Institute of Agriculture, the Tennessee Chapter of Gamma Sigma Delta recognizes leaders of Tennessee agriculture and exceptional students and faculty. This year Aaron Smith, associate professor of agricultural and resource economics with UTIA, is serving as the chapter's president. Annette Wszelaki, UTIA professor of plant sciences, served as chair of the awards committee. Founded in 1913, Gamma Sigma Delta is the oldest and largest honor society emphasizing scholarship and achievement in agriculture and natural resources.
A virtual celebration for all 2021 award winners and student initiates was held online on November 19. Tennessee Farm Bureau President Jeff Aiken received the organization's 2021 Distinguished Service to Agriculture Award. A complete list of award winners is available at utianews.tennessee.edu.
Through its land-grant mission of research, teaching and extension, the University of Tennessee Institute of Agriculture touches lives and provides Real. Life. Solutions. utia.tennessee.edu.