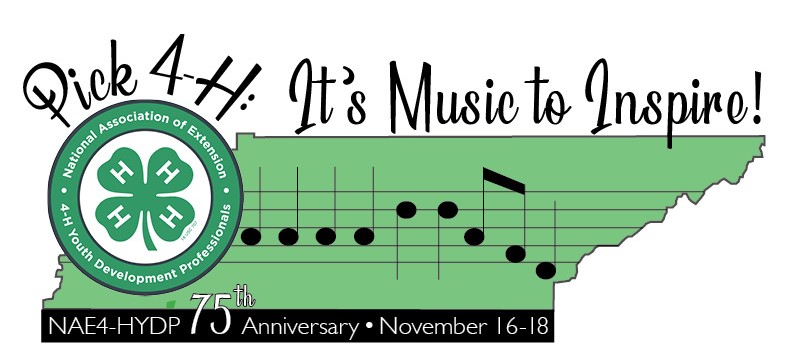 by Melissa Henry, UT Extension area specialist, 4-H Youth Development, Central Region
For the first time in the seventy-five-year history of the National Association of 4-H Youth Development Professionals, Tennessee is hosting the annual professional development conference. More than 900 youth development professionals from across the country are gathered at the Peabody Hotel in Memphis, from November 16 to 18, to celebrate the successes of the 4-H program and 4-H professionals.
Speakers, interactive workshops, and educational poster sessions highlight the conference schedule, including an opening event that showcases the music and food of Tennessee. A tour of Lone Oaks Farm to promote the newest 4-H center is also on the agenda.
Professional development conferences like the annual NAE4-HYDP conference are excellent ways for 4-H agents to share program ideas and network with 4-H professionals from across the nation who have similar interests and programs. Close to a hundred UT/TSU Extension agents and staff members have contributed their time and talents to make the conference a success. Members of the Tennessee Association of Extension 4-H Workers (TAE4-HW) would like to thank the UT and TSU Extension administrations for their support of this effort.