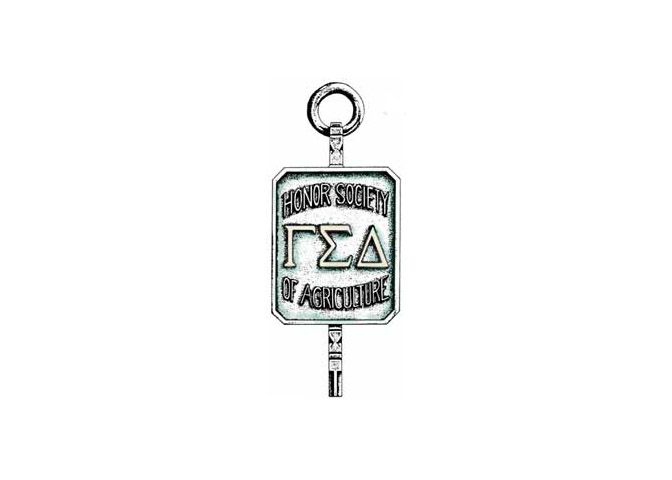 Tennessee Farm Bureau President, TDA Alumna, and UT Faculty and Staff Honored
KNOXVILLE, Tenn. — The Tennessee Chapter of Gamma Sigma Delta, the International Honor Society of Agriculture, has honored several outstanding members of the state's agricultural community and University of Tennessee Institute of Agriculture faculty and staff with its 2021 awards.
The honorees include:
Distinguished Service Award:
Jeff Aiken, president, Tennessee Farm Bureau Federation
Alumni Award:
Anni Self, plant certification administrator and state plant regulatory official, Tennessee Department of Agriculture
Extension Award:
Jennie Ivey, associate professor and UT Extension equine specialist, UT Department of Animal Science
Research Award:
Frank Yin, professor of plant sciences, UT Department of Plant Sciences
Teaching Award:
Andrew Sherfy, senior lecturer, UT Department of Biosystems Engineering and Soil Science
This year's Team Award honors members of the UT Gardens. The three sites of the UT Gardens combined serve as the state's botanical garden. Team members from across the state and within the UT Department of Plant Sciences include Susan Hamilton, retired director, Andrew Pulte, James Newburn, Derrick Stowell, Jason Reeves and Shalena Durkot.
Founded in 1913, Gamma Sigma Delta is the oldest and largest honor society emphasizing scholarship and achievement in agriculture and natural resources. A virtual celebration for all 2021 award winners and student initiates to the Tennessee Chapter is scheduled for November 19. This year Aaron Smith, associate professor of agricultural and resource economics with UTIA, is serving as the chapter's president. Annette Wszelaki, UTIA professor of plant sciences, served as chair of the awards committee.

Through its land-grant mission of research, teaching and extension, the University of Tennessee Institute of Agriculture touches lives and provides Real. Life. Solutions. utia.tennessee.edu.
*The original version of this release inadvertently omitted James Newburn, interim director of the UT Gardens, as a member of the award-winning UT Gardens team. UTIA regrets the error.